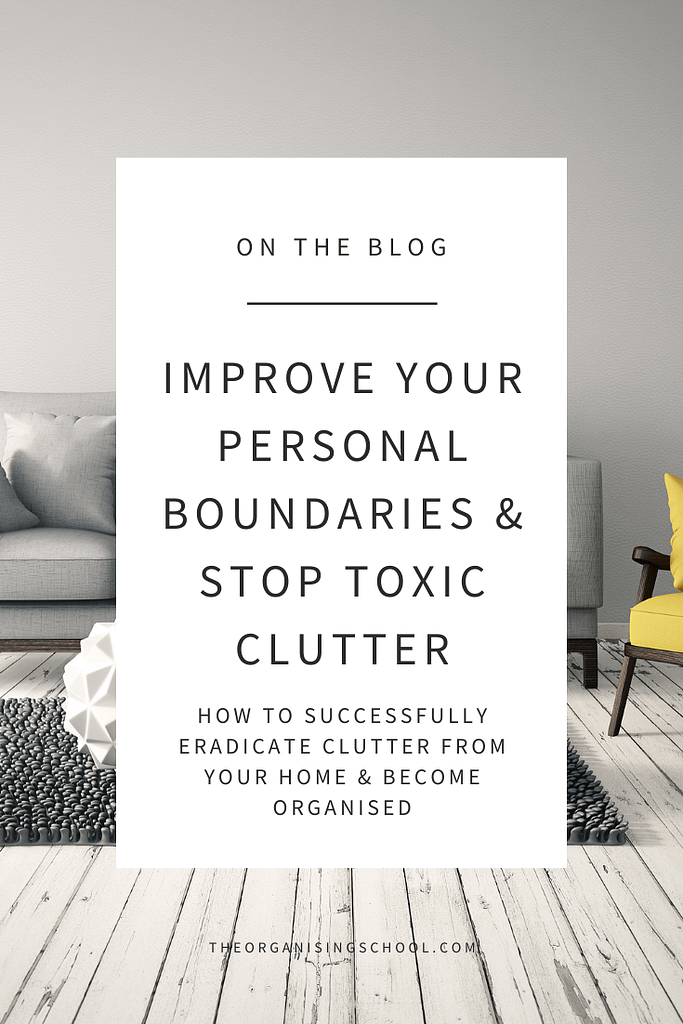 If I offered to sell you a concrete mixer for a fantastic price, would you take it? I was and I did buy it. If you're a handy person who knows how to use one, this probably sounds like a fantastic opportunity.
Here's the thing though – I am very 'unhandy' and I have no clue how to use a concrete mixer.
Being said 'unhandy' woman, it really begs the question, why did I buy it?
It comes down to personal boundaries.
Let me ask you, do you have strong personal boundaries? I certainly didn't, in fact I never even thought about it or understood the implications. Looking back now, I can see how important boundaries are for all aspects of our lives.
Why personal boundaries are important
For one thing, it helps reduce unneeded clutter and chaos!
I easily ended up with 'stuff' due to a lack of personal boundaries.
It was about year 2000, I was moving into my first home and the garden was a huge sand-pit.
I had no furniture, little money and was grateful for friends who helped me find cheap and cheerful second-hand furniture.
Whilst on one furniture finding mission, a seller also had a concrete mixer to which my 'do it yourself' handy friend couldn't believe our luck on finding such a bargain and exclaimed "that is an amazing price you'll never see again, it will help reduce costs when you do the outside…"
That's all it took for me to buy it.
This was certainly not an isolated incident, although this would have been the silliest, I often found myself accepting stuff I didn't need.
One big challenge was not knowing how to say 'no thanks' (even if it was just a suggestion). Nor did I consider what it would mean once I got it home, I didn't think about where it would go or that I was adding more and more to my home but nothing was coming out. I didn't think about how frustrated I already was over my living situation and having to manage too much stuff.
Without personal boundaries, situations like this can keep happening again and again.
How to take control of personal boundaries
Becoming aware of the effect these decisions have on our homes and understanding the key role strong personal boundaries plays is a huge step towards successfully reducing clutter from our homes and becoming more organised.
Be super clear on what you want and need in your home (no more 'just in case'!)
Put your needs first – it's hard to take care of others if you don't do this
Decline politely, clearly and firmly "really appreciate you thinking of me, but this is not something I need/want…"
Think of the long term consequences if you do not stick to your boundary (like finding the space to store the concrete mixer, getting annoyed every time I needed to move the unwieldly beast to get it out of the way, the time wasted when I went to re-sell it) versus the long term freedoms if you stick to your boundaries (tangible freedoms like space, intangible freedoms like less frustration, time wasted…).
No regrets – focus more on your home becoming less cluttered and less on the 'what ifs'.
As for the concrete mixer, it was never used and after some soul searching happily sold on.
Don't delay, start today
Sara