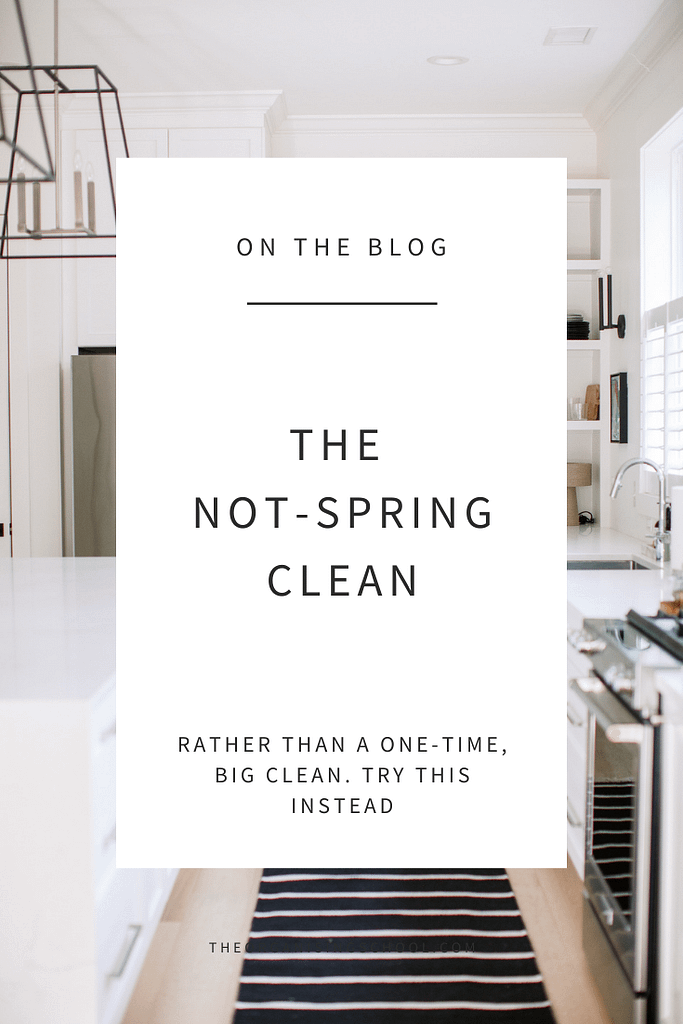 The big yearly home clean can be challenging to do, it is time consuming and not the most enjoyable 🙂
I don't use Spring as a time to do my big clean but rather life events as I find this much more motivating.
One such event is my mum and her partner coming to visit, wanting the place to look nice and knowing pressies will be arriving too is the perfect motivation.
I have a simple but effective process I would like to share with you.
Using my declutter and organising system, I start by scheduling in time and zoning my home. Breaking the project down into manageable chunks and systematically working through each room.
I have my 'donate' box close by; everything comes out of the area I'm working on, cleaned and I then ask myself:
When did I last look at this item or use it?
Does it bring me joy?
Do I really need or want it?
This helps me decide if the item will go into the donate box or be returned back.
Small items manage to creep in, and I wonder where my head was when I accepted them into my home. But that's what happens, that's life! I could have been having an off day where I didn't want to make the decision or a simple misjudgement …these little acts can be the start of cluttered spaces if we don't address them.
I work mini declutters into my routine.
By regularly tackling different areas in my home, I find decluttering a quick process and very satisfying.
Over to you, what do you find works for you…and for a bit of fun, what's the oddest thing you've ever found? Mine is a concrete mixer…not so small, and a story in itself!
Don't delay, start today
Sara