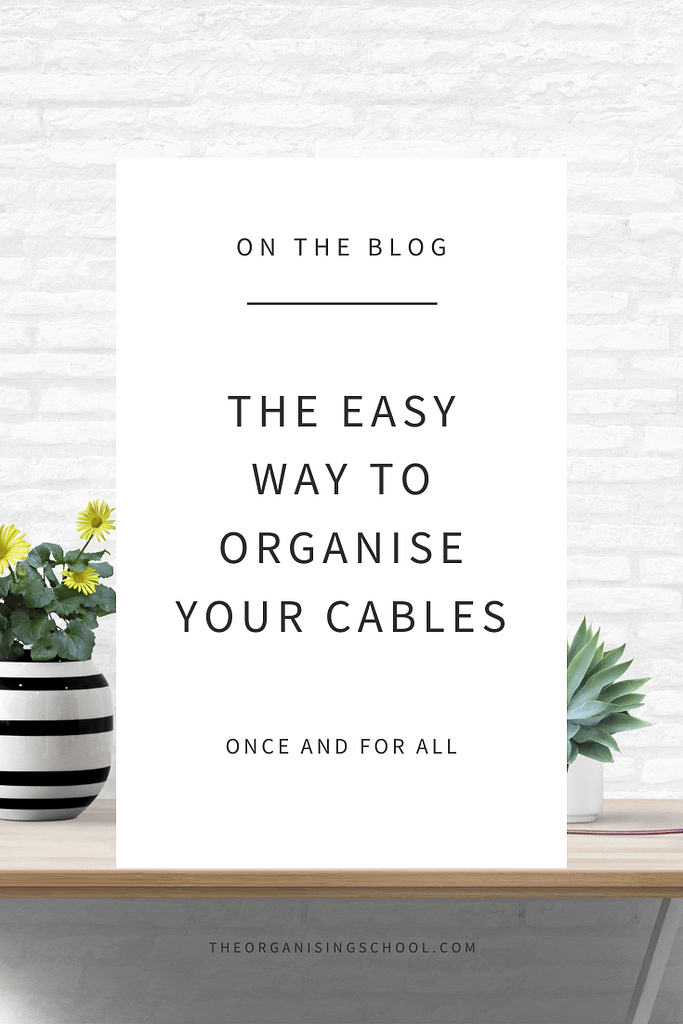 If you have a myriad of different electronic devices, then you also have a myriad of cables to go with them.
Some cable ports look very similar making it frustrating and time consuming to find the specific cable you are looking for. Then there's the untangling to contend with!
How to organise your cables once and for all:
Match your devices with the correct cables.
Start a box for unknown cables and date the box. Set yourself a timeframe and reminder to check back and get rid of any that you haven't used.
Decide the best place to keep the cables you use – all together so that you only have one place to look or close to where you use (or charge) the device. What works best for you? If you have them dotted around the place will you struggle to remember where you put them? Would a drawer or labelled container work for you?
Bundle each cable together and secure with ties, rubber bands or use zip lock bags to stop them getting tangles.
Label your cables! There are many types of cable labels you can purchase or you can keep it simple and just use a label maker or masking tape.

Be specific add device name and brand/version
Consider adding the owners name to stop family squabbles
Recording the warranty expiry date on appliance cords helps quickly identify if broken appliances can be replaced under warranty
Recording the customer assistance line (i.e. 'help' line) on your computer and home theatre cables, helps reduce panic!

With any new device that comes in – label, label, label straight away!
Don't delay, start today
Sara