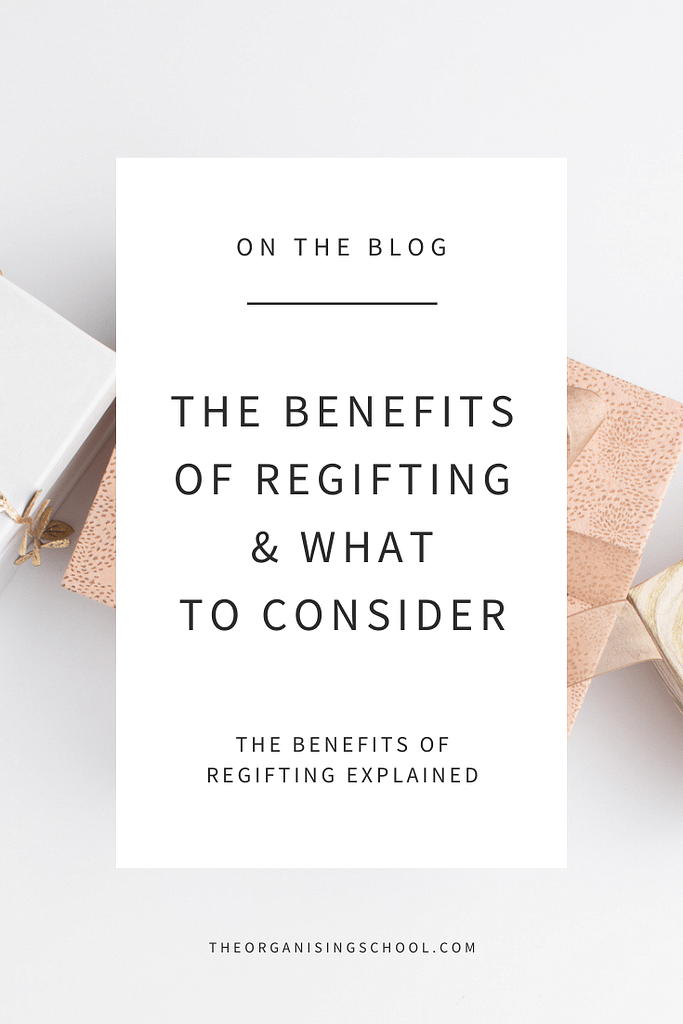 Most Sundays I am reminded of the benefits of regifting as I sit relaxing watching a chick flick, pampering my poor feet.
The foot spa was offered to me after a friend decluttered and found it dusty and hardly used at the back of a cupboard. It was an unwanted gift.
We can often resist the idea of regifting unwanted gifts because we feel guilty, don't want to offend, think of the monitory value or think we might change our minds.
What are the benefits of regifting?
Look at your unwanted gifts and consider this:
How does keeping an unwanted gift benefit you or the gift giver? It was given with love and can be released with love too.
If you are concerned about the value of the item, are you or the gift-giver making money by keeping an unused item? If anything, it takes away its worth and could get ruined while in storage.
Storing it away, is just cluttering up your home. Unless your gift giver has x-ray vision, if the gift is kept at the back of the cupboard -how do they know you have kept it?
If you have the item on display, does the gift giver notice or care. Is it worth the daily reminder for you?
Are you keeping it 'just in case'? Most of the time if we do suddenly find we need it, another is purchased because either we forgot we had it or couldn't find it.
On the flip side, if we release unwanted and unneeded items by regifting:
Our space is uncluttered which also helps clear head space
Items are easy to find and put back
It can go into the hands (or feet!) of someone who will use it
If you like the idea of regifting, check out this simple regift system.
Now back to eating popcorn and watching my movie, ahhh bliss!
What could you release today?
Don't delay, start today
Sara