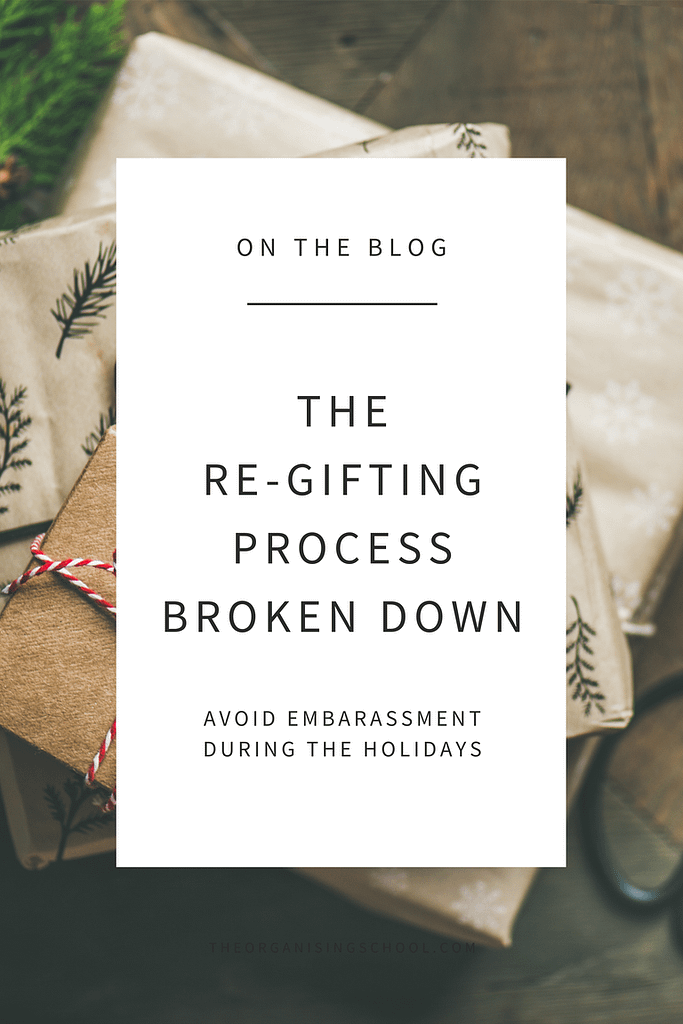 Funny thing happened, coming home from a Christmas party and opening a received gift, within seconds I realised we were the recipients of a re-gift. If you cringe at the idea I have a re-gifting process to help avoid embarrassment.
But first back to the gift and how I realised it was a re-gift. Crushed at the bottom of our gift bag was a card not addressed to us but from us. This made the gift even funnier because we had just been re-gifted the gift we gifted to that person last year. Ha ha, make sense?
Was I offended, no not at all! I am a strong re-gift supporter and I liked the gift.
At this point, two things went through my head about my received re-gift:
Thank goodness the gift was re-gifted and not sitting at the back of my friends cupboard
How important a re-gifting process is to ensure gifts aren't accidentally given to the same person
While this gave me a giggle, it might be your worse nightmare.
Fear not I have a re-gift process to share with you:
Unpack your gifts completely; don't leave unwanted gifts packed in gift bags.
Decide whether you are likely to ever re-gift it… be strong and make the decision now or it is likely to end up as clutter.
If this is not something you would re-gift, decide if you want to donate or sell it. Take the next step as soon as possible
Help the environment by reusing any gift bags, look to see if it has an attached card that has been written on. Cut the card off if it has before storing the gift bag.
Attach a label to the gift with the gift givers name (to avoid giving it back to them or someone in the same friend circle)
Have all gift paper, bags, labels and gifts stored in one area…saves so much time only having one place to look.
Make this your go-to place before buying any new gifts
Simple process, but it works!
Don't delay, start today
Sara