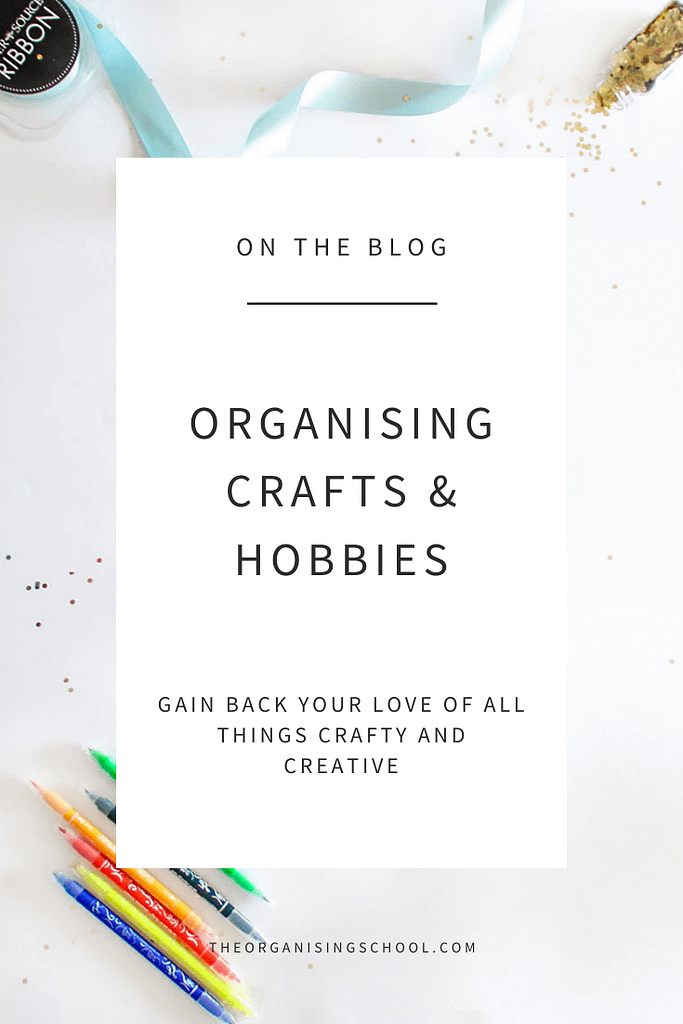 Although crafts provide joy and a creative outlet, it can become overwhelming when the area is overflowing, there is impractical storage and it's too difficult to find a space to work.
We want to have an area that has everything organised, and we can get items out and store them away quickly and easily. This can be challenging to do when we feel the need to keep hold of everything…
To help gain back your love of all things crafty and creative, look at each project and ask yourself:
Is it a current interest?
Is it a guilt hobby (where you think you should be doing it as opposed to you want to do it)?
What are your reasons for wanting to keep it?
Does it bring you joy?
Any area that is overloaded will be hard to maintain. Be truthful with yourself and think about how many projects you can work on at a time as well as the space you have available.
To bring back order:
Collect everything together in one spot
Put like-minded items together
Look for double ups and consider whether they are really needed
Sort the items into:
Look around your home; is this the best place to store your crafts and hobbies? Is it close to where you work on your projects?
The easier it is to access the items the more use you will get out of them. Think about using drawer systems, over the door pocket systems and caddys to store the items in. Look at what you have around the house before head to the shops.
Keep like-minded items together and label the storage solutions.
And if it's time for the craft to go perhaps a family member, friend, nursing home or women's shelter could use them. There are also charities such as Angel Gowns who always welcome certain craft supplies.
If you want any suggestions, please comment below.
Don't delay, start today
Sara