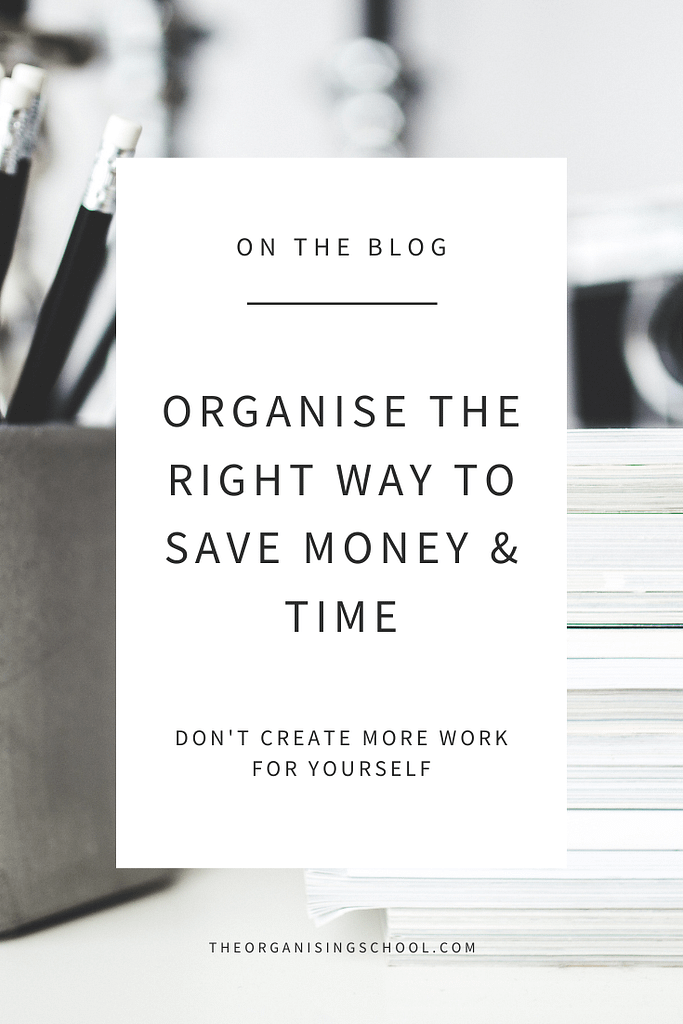 We have assisted many clients who have previously gone out shopping looking for ways to store their stuff before decluttering.
As tempting as it may seem, if you do this you are creating more work for yourself.
Don't get me wrong, containers are very useful for keeping like-minded stuff together and an important organising tool but it's never the first step.
Storage containers are a clutter category all of their own!
Think about your home or office, do you have containers that are not working right for you or a stash of empty ones?
Even if your answer is no, you may be surprised if you haven't decluttered recently or don't keep these items together…
So what is the right way?
Declutter and group similar items together
Once you have sorted the whole area into like-minded piles, be realistic, look at double-ups that have accumulated and declutter again
Review the area and your current set up, would it work more efficiently if you rearranged the room?
Plan where items will now be stored
check out what organising solutions you already have to see if they would work, if not measure up before heading to the shops
Tip: when decluttering put all storage containers together so that you have one reference point and can easily see what you have when it's time to organise the area.
Remember to declutter this pile at the end…how many spares do you really need?
Sound like a plan but you need more help? Our Declutter Your Life video series walks you through the process step-by-step.
Don't delay, start today
Sara