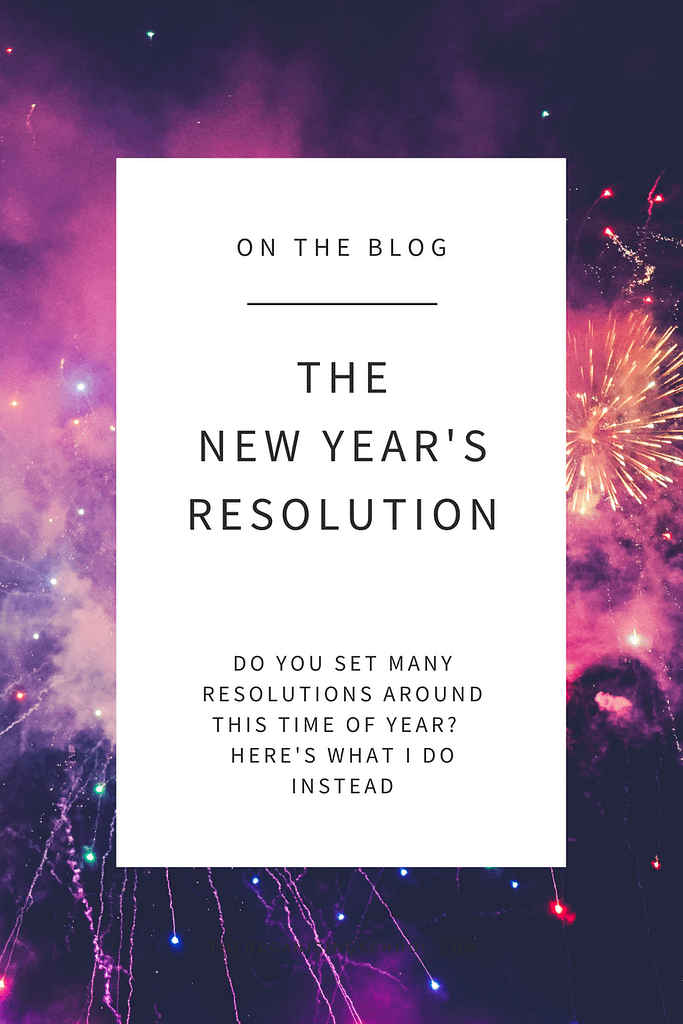 New Year's Resolutions! Love them or hate them? I'm not a huge fan as I find I'm much less likely to stick to resolutions made in the New Year.
Here are some reasons why some of us might not be successful with our resolutions:
We don't set reasonable goals and think of them in terms of absolutes. If we lose less weight or don't get to the gym as often, or part of our homes continue to be messy, we think of it as a failure.
They are based on negative emotions. We look at what we are unhappy about. While focusing on negative reasons may be motivated to begin with it's easier to lose momentum.
We make too many big resolutions. And don't sustain any of them. This could be because it all feels like too much and so we don't try with any of them.
Ok, so what can we do instead!
Change the negative into a positive. For example, instead of 'I will lose x amount of weight' go for 'I will eat healthier'. Or instead of 'I will remove all clutter from my home' go for 'I will only keep items that I love and need'.
Focus on the process and not the goal. What changes will you make to your daily routine to help support yourself to be healthier or more organised. Even small changes can have a huge impact. As James clear says in his book Atomic Habits "the difference a tiny improvement can make over time is astounding. Here's how the math works out: if you can get 1% better each day for one year, you'll end up thirty-seven times better"
Pay attention to the small steps. For example maybe you change your treats to sugar free versions or put things away as soon as you've used them or wait 48 hours before committing to an impulse purchase.
This definitely works for me. And if I spread resolutions out throughout the year, I find I'm more likely to accomplish them – there is far less pressure and I don't use the new year as an excuse for why I haven't started yet.
My current resolution is to enjoy these smaller victories, in other words, take time to smell the roses!
Rather than celebrating my wins I find myself moving on and looking at the next goal/obstacle. In memory of my beautiful best friend, Jackie whose gentle cajoling and happy demeanour will always stay with me, I resolve to take a moment, breath and celebrate the smaller wins along my path.
What about yourself, are you putting yourself under too much pressure, can you break your resolutions down and celebrate smaller wins throughout the year?
This is especially important if you have 'getting organised' as a resolution and are feeling overwhelmed by the prospect.
Don't delay, start today!
Sara