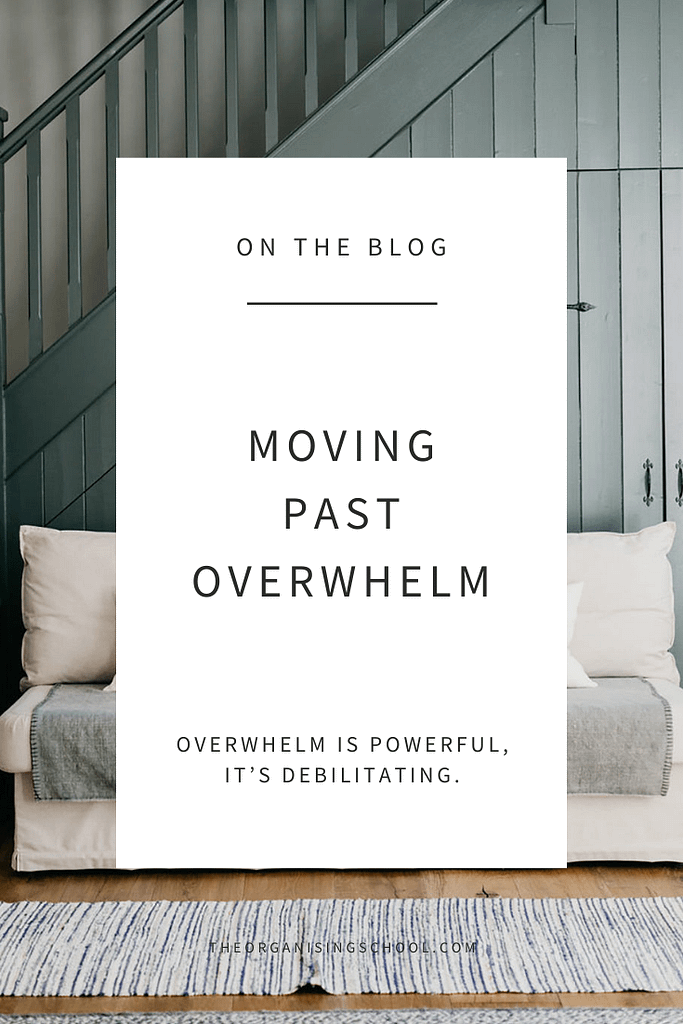 I sit at my desk feeling out of control. Emails coming in thick and fast, lists and lists of what needs to happen and a self set deadline I really can't afford to miss.
I've set The Organising School up in my spare time (laughs hysterically) while co-directing another business full-time. I'm passionate about both, but I care about myself too and this feeling isn't healthy.
Overwhelm is powerful, it's debilitating.
I managed to move past my overwhelm to get the work done, if you are in the same space, here is what helped me:
Set time aside, book yourself in to complete the work
Make a list of what needs to be done in order of importance
Break each job down into bite size pieces, concentrating on one piece at a time and zoning everything else out
If you're feeling especially overwhelmed, select an easy task to do. Even if it wasn't the one planned, at least you are moving forward
Outsourcing! Finding a powerful team to support you
Making sure you take time out and relax
Hey hold on. Isn't that what I'm always discussing with my clients 🙂 Do you have any tips to share on how to manage overwhelm?
Don't delay, Start today
Sara