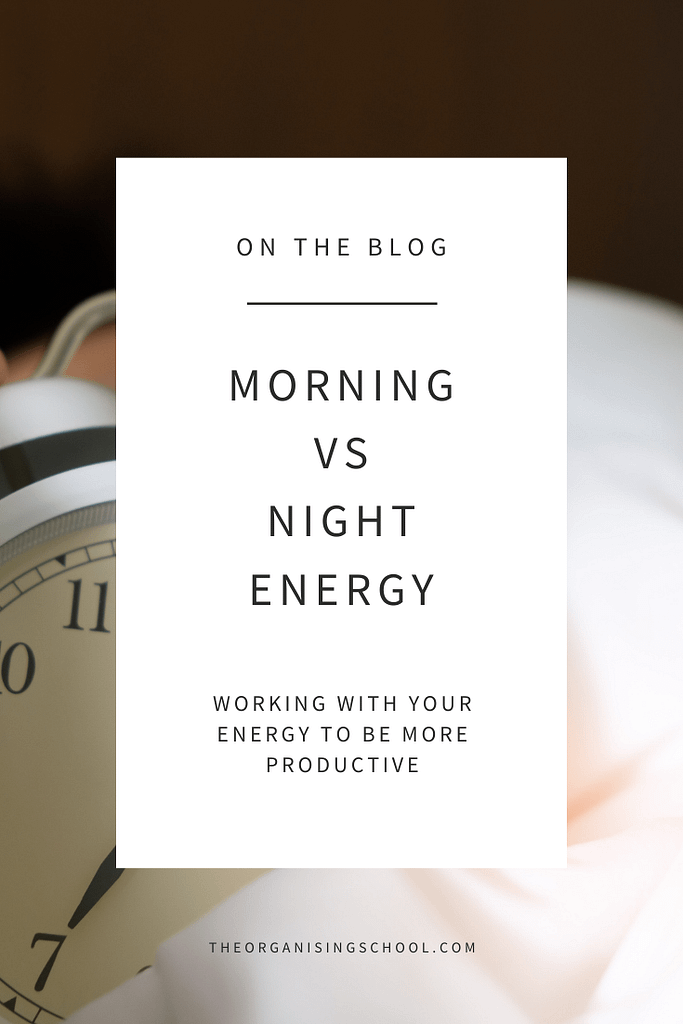 Are you a morning or night person?
Did you know that this is determined by your chronotype?
Traditionally known as the early bird, humming bird and night owl, your chronotype is based on your body's biological clock.
Using your natural levels of alertness can be beneficial for so many reasons. It gives you a guide on when is the optimal time to do certain things. It helps you get back in sync with your natural rhythm.
But according to Dr Breus (the Sleep Dr), there are 4 types – Lion, Bear, Wolf and Dolphin (find out which you are here).
I always thought of myself as a morning lark, but after taking the quiz it turns out I'm a dolphin lol. Which explains why my levels of alertness move around!
Hearing the sound of my alarm has hardly ever had me leap out of bed with glee, but I don't hate it and this is the time of day that I am most productive.
With winter fast approaching and the sun not greeting my alarm, it is getting harder and harder to make that inevitable first step of getting up.
It got me to thinking of my night owl friends, especially as I have now trained myself to go to bed at 8.30pm (they've turned into email friendships :-/).
If working around our energy levels can help us become more productive with personal project (as I'm not sure the boss is likely to change working hours!)….like getting organised…which group do you fall under?
At night are you:
More creative
Can stay more focused as the day goes on
Able to concentrate more in evenings
In the morning are you:
More proactive
More likely to anticipate problems and minimise them efficiently
Have less interruptions
If you have had little success trying to declutter and get organised, have you tried embracing your natural flow and booking in time around your energy levels? Read more about how your Chronotype can boost your productivity here.