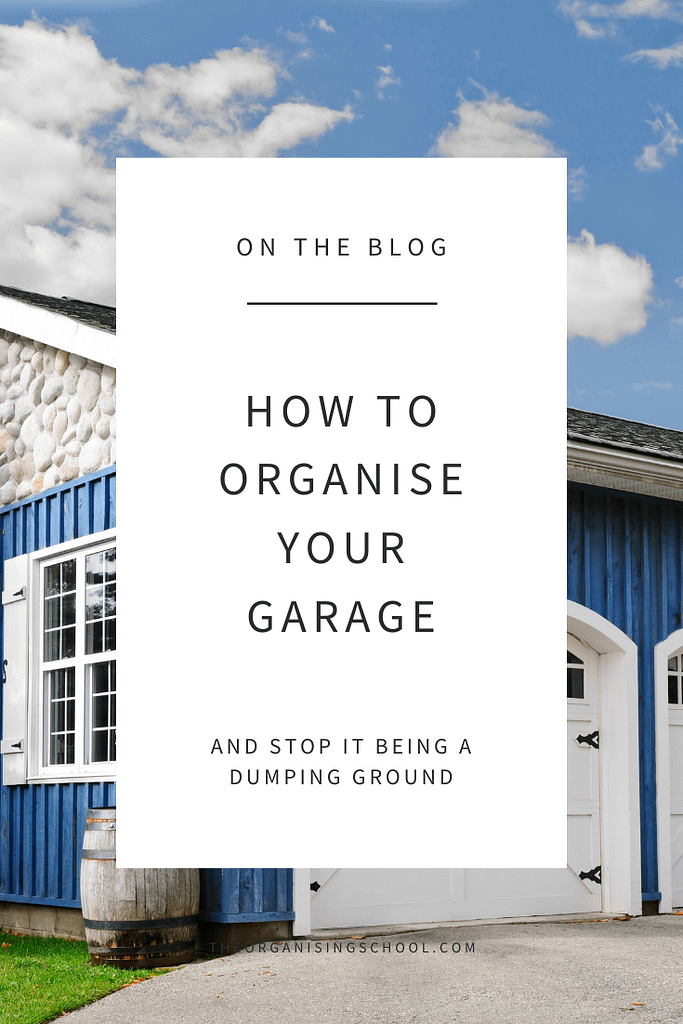 Garages can become the dumping ground for items we want out of sight…maybe we couldn't decide whether or not to keep something or we have a few 'someday' projects.
Things like old appliances, unused sports equipment, an overflow of memorabilia often end up in garages and storerooms.
If this sounds familiar and you are ready to make a change, this is how I recommend you tackle the project:
Start with the end in mind, what would you like to use the garage for? Is it space for a car, a hobby, storage?
Remember the temperature in the garage will fluctuate and this is an area prone to rodents and insects, so we need to be careful what and how we store items in our garage.
As always the first step is to declutter, pick a dry moderate day and use the driveway to sort items onto. Be ready to make hard decisions and be realistic.
If items are waiting to get fixed – how long have they waited already and is it really worth fixing?
Place all like-minded items together into broad categories. Once everything is sorted do a further review to decide if you still have too much or too many double ups.
Measure up; look at what space you need for your cars (including the space to open doors) and plan where things will be stored within your garage.
Create zones for each category, to make it easier to find and put items back.
Some suggested zones are:
Gardening
Tools
Paint
Car related items
Picnic and outdoor furniture
camping
Sports
Toys
Christmas decorations
Now it's time to find storage solutions that will work for you.
It's a good idea to try and keep as much off the floor as possible, use the vertical space.
There are many different shelving solutions around. Although it is quite pricey, Rack It is a great system you can customise to your needs.
Wide shelving works well for housing storage containers.
Sealed containers are best for items that are being stored for a while. Try and repurpose containers you already have but if you find you need to purchase more, try and stick to one brand and type. Visibly it will look better and containers will be easier to stack if needed.
Use hooks and pegs like Storease from Bunnings.
Hang bikes and kayaks from pulley systems.
If you have the height you can create overhead storage for items that are not used often.
Label, label, label containers and shelves so everyone knows where to find and return items.
Don't delay, start today
Sara