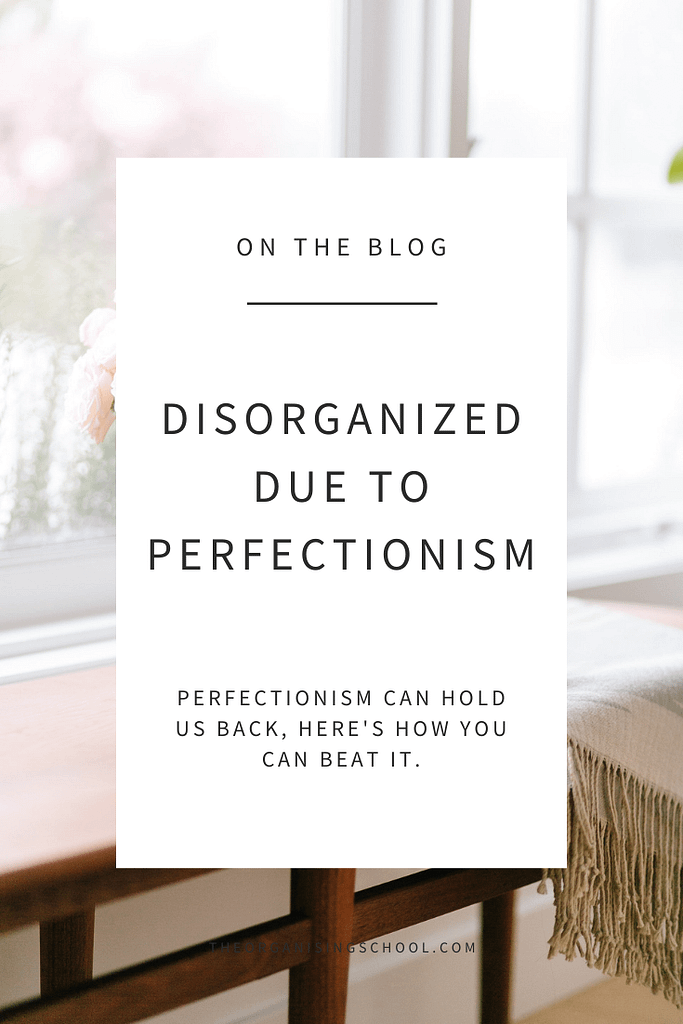 Are you an all or nothing person who is disorganised due to perfectionism?
Perfectionism can hold us back in so many different ways, wanting to have the perfect presentation, the perfect proposal, the perfect home or office. But at some point perfectionism can turn into procrastination hindering us from moving forward, missing deadlines and losing motivation.
We have worked with many clients whose homes and offices are in a muddle because they don't want to put things away into an area that isn't perfectly organised. So much so, that they would prefer to live in a mess than follow through on the action.
Feeling stuck and unable to move forward because they either don't know how to effectively organise the area, have tried in the past and were unsuccessful in keeping it that way, don't have time to make the changes they want to see – sound familiar?
Once chaos really starts to take hold it can be challenging to get back control, but you can!
Being stuck in this situation is a bit like being stuck in a washing machine, going around and around unable to stop. The more control that is lost, the longer things take to do, the longer things take to do, the less time we have to tackle the task.
How to beat perfectionism:
Look at the task and compare to the bigger picture
The job doesn't have to be done all at once
Pick an area and stick to it until it is decluttered and organised, then move onto the next
Break the area down into small chunks (a drawer, a shelf, a surface)
Accept that while you are organising one area, you may have to return items to another area that is not the current focus
Be realistic, will it ever be absolutely perfect?
Just do it….
Want guidance or support? consider hiring a professional organiser to guide you through the process.
It's a personal choice on whether to stay stressed and stuck in a perfectionism state of mind or to start to make changes, the choice is yours.
Don't delay, start today
Sara