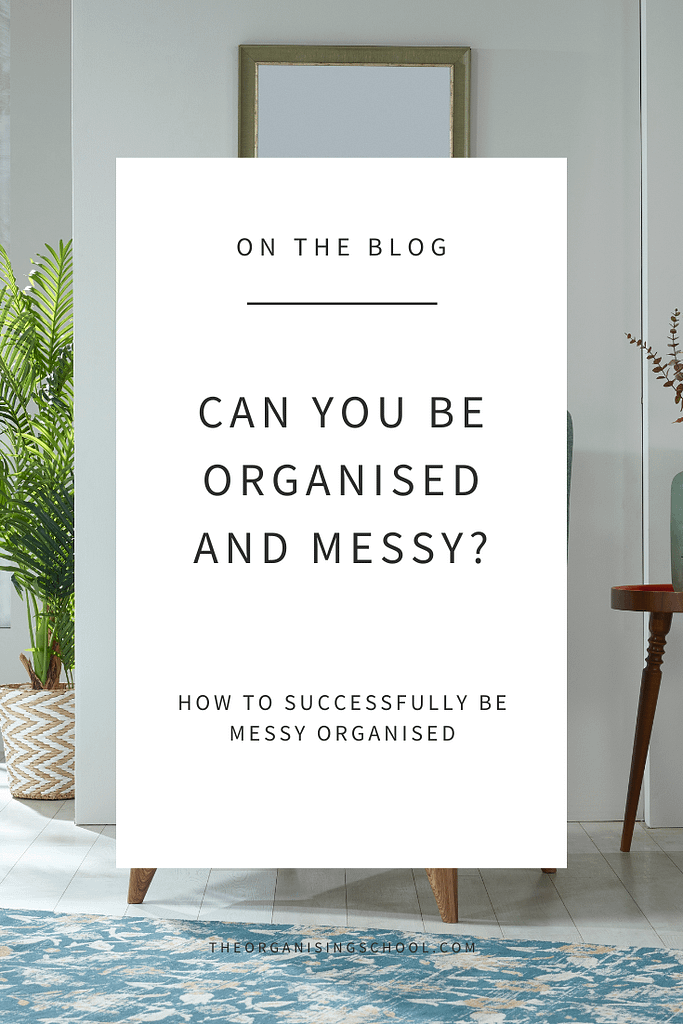 Picture a room, with everything is neatly stored in containers. Does this mean it's organised? Not necessarily! It depends how the items are stored and whether the owner can find what they need.
Picture a room where everything is messily stored in containers. Does this mean it's unorganised?
You get the picture.
I'm sharing this as I have a secret….I'm a messy organised person (surprised?).
What do I mean by this? I'm not a 'put everything back perfectly' kind of gal.
I have a place for everything and everything in its place… but I have a tendency to half fold and shove things back in their rightful place and that's ok with me.
We come across a lot of perfectionist whose homes are really quite disorganised and messy. Even though it stresses them out, if they can't have it looking perfect than they don't want to even start and tackle the area.
If you are a perfectionist whose home has got out of control or someone who doesn't think they can be organised because they are messy – Stop using this as an excuse!
Here's how to successfully be messy organised:
Declutter – face it, it's always the first step
Don't micro-organise – use large baskets and organising solutions rather than organising systems that are too fiddly (examples of bathroom storage in my last blog)
Fill drawers and areas to a max of 75%, so that the shove and run system works.
Put things away, straight away – most messy people are able to 'not see' mess which means it's easier to get out of control.
Yipes, admitting I'm a messy organised person, feels like I've just run naked around the block!
Don't delay, start today
Sara