Let's cook up a no-stress space together
Join me in this 8-week journey.  Uncover a kitchen you love, one easy step at a time – this course is designed to fit in with your lifestyle, whether you are busy or feeling overwhelmed.
Ever get swept up in the simple joys of kneading bread, stitching embroidery, or tending to your garden, only to be thwarted by the chaos reigning in your kitchen?
If you're a creative soul who relishes baking, crafting, or spending time with your pets, you know the uphill battle of juggling your favourite pastimes while wrestling a messy home.
It's like your hobbies are calling your name, but the mess in your home seems to have a louder voice!
Embrace your Creative Mindset Picture this: transforming that overwhelming mess into a calm inspiring space. We're talking about strategies that blend your creativity with a touch of organisation. And don't worry, your unique thinking style gets a front-row seat.
Flexibility to suit your lifestyle  Life's full of surprises, just like your bursts of creativity, right? That's why we're sneaking organising tasks into your everyday life. Your creative flow stays uninterrupted, while we tackle the chaos.
From Chaos to Clarity – Week by Week Imagine this: no more treasure hunts for ingredients, no more rummaging through cupboards to find that elusive utensil. Our step-by-step journey leads you from chaos to kitchen clarity. Bye-bye, wasted food and the frustration of never finding what you need.
Supportive Group Mentoring Join a community of like-minded creatives who understand your challenges. Imagine the camaraderie, insights, all at an incredible $200 (that's $25 a week!  Considering my professional organising hourly rate was $110, this is an amazing once off deal).
Embrace Your Creative Haven Time to give your kitchen a makeover? Enroll in "Bite-Sized Organising: Kitchen" and let your space transform into an oasis that echoes your creative soul.
Note: In future iterations of this course, group mentoring will incur an additional charge. Don't miss this opportunity to enjoy inclusive mentoring at the current base rate.
The course officially starts on Saturday 2 September 2023 but you'll get immediate access to week one as soon as you enrol!
Dive into the Modules: Your Step-by-Step Kitchen Transformation
Week 1: Set yourself up for success. Uncover the power of mindset, vision, and effective scheduling
Weeks 2 to 7: Decluttering Deep Dive. Tackle clutter, one area at a time, to breathe new life into your kitchen
Week 8: Organising Mastery.Transform chaos into order as you learn effective organisational techniques
Every week, a new module will unlock:
focusing on a specific facet of your kitchen transformation

You'll have access to the content for three months, ensuring you have ample time to digest and implement each step of your clutter-free journey

Workbooks, ready to guide you through the steps, assist with mindset shifts, and serve as your faithful notetaker throughout the process

A massive declutter triumph checked off your list
You can do this. I can help.
Here's the beauty of this program: it combines video training, a supportive group dynamic and valuable weekly live group mentoring sessions.  It's a comprehensive package that ensures you're fully equipped for success.
Whether you're sprinting through the content or taking a leisurely stroll to absorb every bit, the pace is up to you. Dedicate a few moments daily or perhaps reserve a chunk of time weekly – after all, we understand life's hustle and bustle.
Even if life's a whirlwind and schedules feel like a distant concept, here's the simple commitment we ask: commit to decluttering your kitchen. This course is your guiding hand towards achieving that goal. Trust me, you and your loved ones will feel the positive impact when you do.
Don't delay, start today!
Sara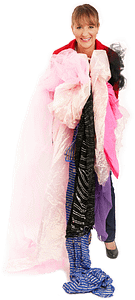 Sara Hall is the founder of The Organising School, created to help others move forward in their organising journey.
Sara became a professional organiser in 2007 and created a simplified effective process to help clients work through the decluttering and organising process.
In 2010, Sara started to run workshops sharing the steps but realised some people needed additional assistance. From this online programmes were created, costing less than a single session with a Professional Organiser.
Sara has been invited to give presentations and run workshops on organising to business owners and busy people. Featuring in Today Tonight, Channel 9 news, ABC radio as well as publications - The Sunday Times Magazine, The West Australian, Scoop Magazine, Perth Vita and Fernwood Health Magazine.
As this is the inaugural run:
Here's insights from other workshops
"Group input, it was a lovely atmosphere" - Nonna
"Very clear, easy to follow" - Sherry
"Made a lot of sense to me." - Raewyn
"I really appreciated the simple step by step process" - Lisa
"Thanks so much! I'm feeling motivated and inspired to tackle my cupboards." - Natalie 
"clear, concise and professional, thank you." - Brenda
Frequently Asked Questions
When does the course start and finish?
The first module is availabile when you purchase the course, the course officially starts on Saturday 2 September  2023.  Following that, Modules are introduced weekly, with the final module released on Saturday 21 October 2023.
How long will I have access to the course?
The course officially ends on Tuesday 31 October. As a bonus, we're extending an extra month of free access for your convenience. Your access will wrap up on Sunday 3 December 2023.
When are the weekly online live mentoring sessions?
During the first week, we provide you with space to dive into the material. The first mentoring session is scheduled for week 2, specifically on Tuesday 12 September at 4pm. For the rest of the course duration, you can anticipate a group catch-up every Tuesday at 4pm. We will wrap up with a final session Tuesday 31 October 2023.
What if I Can't Make the Weekly Online Mentoring Sessions?
No worries at all! We've got you covered. Every session will be recorded, giving you the freedom to watch whenever it suits you. Additionally, if you have burning questions, you can submit them ahead of time for us to address during the session. Your learning experience, your way!
How can I join in the weekly mentoring sessions?
Our sessions will take place online via Microsoft Teams. You'll receive an email containing the link beforehand, and the best part is, you don't need a Microsoft account to join the sessions.
What if I'm new to Microsoft Teams &  not tech savvy?
We understand that trying out new software can feel daunting, especially if you're not very familiar with technology. Microsoft Teams operates similarly to Zoom. To ensure your comfort and confidence, we've arranged three dedicated sessions during the first week. These sessions are designed to assist you with any potential challenges or glitches you might encounter. Your comfort and confidence in using the platform are our top priorities.
What if I am unhappy with the course?
We would never want you to be unhappy! If you are unsatisfied with your purchase, contact us in the first 14 days for a refund.