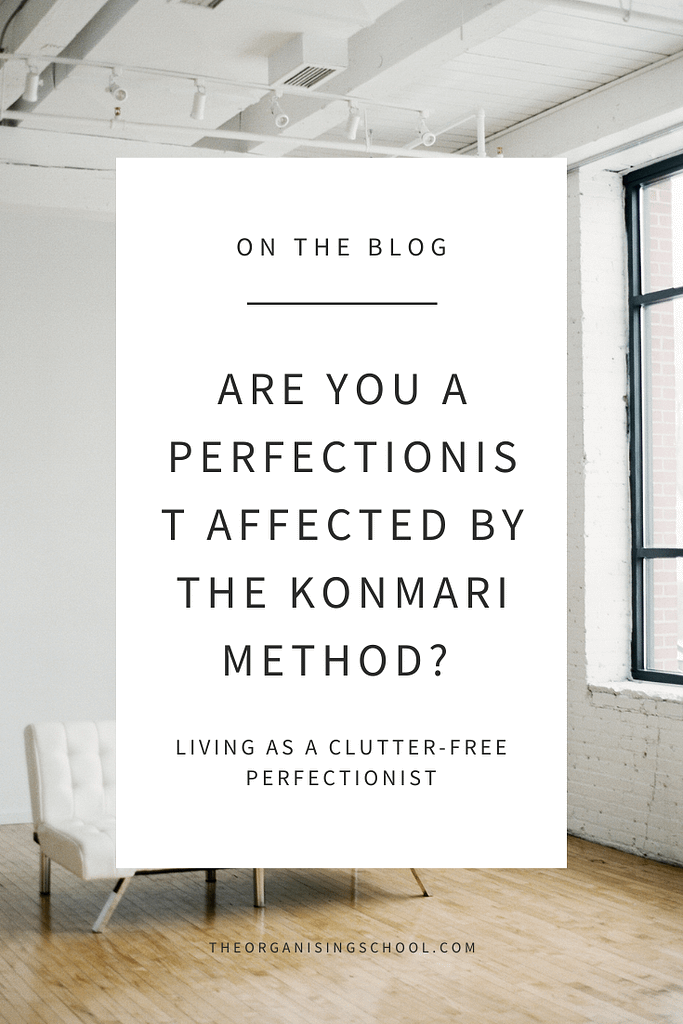 Is Marie Kondo's KonMari method awakening your inner perfectionist with negative results?
I was talking to a friend of mine; she is a big KonMari fan. While I think Marie Kondo has done amazing things for our industry, there were alarm bells going off in this particular conversation.
Following Marie's suggestion of going through one category all at once, my friend told me she stayed up until 2am working through a category.
The next day my friend was a self proclaimed 'zombie' trying to look after her young children.
As our conversation deepened, she admitted that it was very hard to follow the KonMari method. Finding time to go through a whole category was near impossible, unless she stayed up late into the night or risked the contents being 'rearranged' and 'rehomed' by her adventurist toddlers before she could get to it.
I know my friend and she is a reformed perfectionist.
For perfectionists, it is usually all or nothing. It's a common thread between our clients and unfortunately because many can't do it all, they do nothing resulting in cluttered messy space and overwhelm.
For many (hello, how many million copies were sold and positive stories are there on the web!), the KonMari method has changed lives and helped people achieve a beautiful calm sanctuary.
But for some perfectionists it will result in either giving up or running themselves into the ground.
In any industry, there are experts giving varying advice. As long as we have our inner filters working well; we can find the solution that will work for us.
Our inner filters are key! What do I mean by this, being able to digest the information and consciously decide if the advice fits our situation and our way of being. It is ok to only take part of the advice.
So if the KonMari method has stirred your inner perfectionist in a negative way and some unrealistic expectations are holding you back it's time to rethink your strategy.
Yes it's a great idea to go through a whole category all at once, but is it achievable with your situation?
If you are not decluttering your clothes because half of them (this is the first category tackled in the KonMari method) are in the attic or somewhere else you can't get to. Then just consider going through what you can get to.
The more you get rid of, the easier the process will become and you will be able to get to the hidden items.
Here are some of the things about the KonMari method that really resonate with me:
Visualise your clutter free life
Only keep things that spark joy
Shift your focus from what is going to what is staying
Respect the items for the use they provide you
Have a place for everything and everything in its place
I would love to know your thoughts and whether you have tried the KonMari method?
Don't delay, start today
Sara