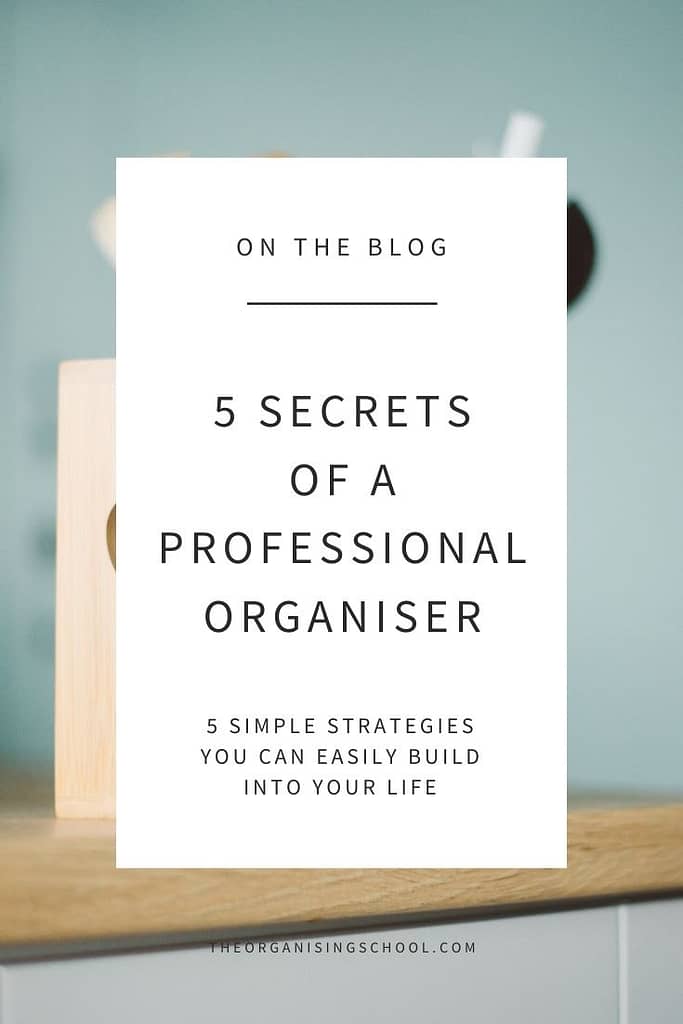 Clutter creeps into most homes and offices, even Professional Organisers…
So why aren't Professional Organisers' homes cluttered? Because we take small actions daily to keep our lives in order.
Here are 5 simple strategies you can easily build into your life too:
Watch what comes into your home and office.
Create rules and habits around what you will allow and take action before you enter the premises. For example, after networking events and conferences sift through material you have received and decide if you really need them, purge items immediately.
When checking your mailbox, take any junk mail, additional unneeded information with bills etc straight to the recycle bin.
Say thanks, but no thanks
If you don't need or want something being offered to you, let the person know you appreciate them thinking of you but you don't need the item. The same applies when being asked to do something, if you don't have time and the overwhelm of extra tasks will affect your wellbeing; find the strength to let the person know you are unable to help.
Throw away boxes
Cardboard boxes and boxes items come in clutter up many a household and workplace. Throw them away! Cut any codes or instructions (or photocopy them) on the box you want to keep and store with your manual and receipt. Label cords immediately. If you want to sell the item later, research how much more money you will get if it comes in a box and whether you are really going to do this.
Don't leave it until tomorrow – if something only takes a few minutes, don't procrastinate, just do it.
Put things away, straight after you've used them. We can think we will come back to a task later in the day or the next day and want to leave things out. This is one of the quickest ways for areas to become untidy. Make sure you have a place for everything, your storage areas are not overloaded, like minded items are stored together, frequently used items are stored close at hand and put everything away.
Filing stuff, washing up…there are many quick tasks we hate doing but they add up if left undone. Get it over and done with!
Decide on a maximum
Deciding how much you will keep and purge any excess.
For example, if you have a magazine subscription decide on what is the maximum number of magazines you will keep and stick to it. Use your storage solution to help you keep track. So if you store the subscription in 2 magazine holders, when the holders are full, you have to get rid of some to make way for the newer ones. This works well with children's toys.
All these strategies are achievable and make a huge difference without much effort, and a dash of willpower
If your space is already overloaded and you need to declutter, our Declutter Your Life eCourse will guide you through the process.
Don't delay, start today
Sara